Since announcing Arlington as the site of its HQ2 in 2018, Amazon –– the online juggernaut retailer –– has reportedly committed more than $35 million in total investments to local nonprofits, community groups, public schools, and businesses.
We're now half-way through 2022 and it seems like a good time to recap and update on Amazon's recent local activities impacting Arlington County and its surrounding communities.
Here is a curated list of up Amazon HQ2 news, tidbits, and other updates (from the past few weeks) worth sharing with fellow Arlingtonians and beyond:
August 2, 2022
|
ARL
Now
📸
ARLNow staff photo by Jay Westcott
July 31, 2022
|
The Washington Post
📸
National Landing Business Improvement District
July 20, 2022
|
ARL
Now
📸
Peruvian Brothers
July 18, 2022
|
Business Journals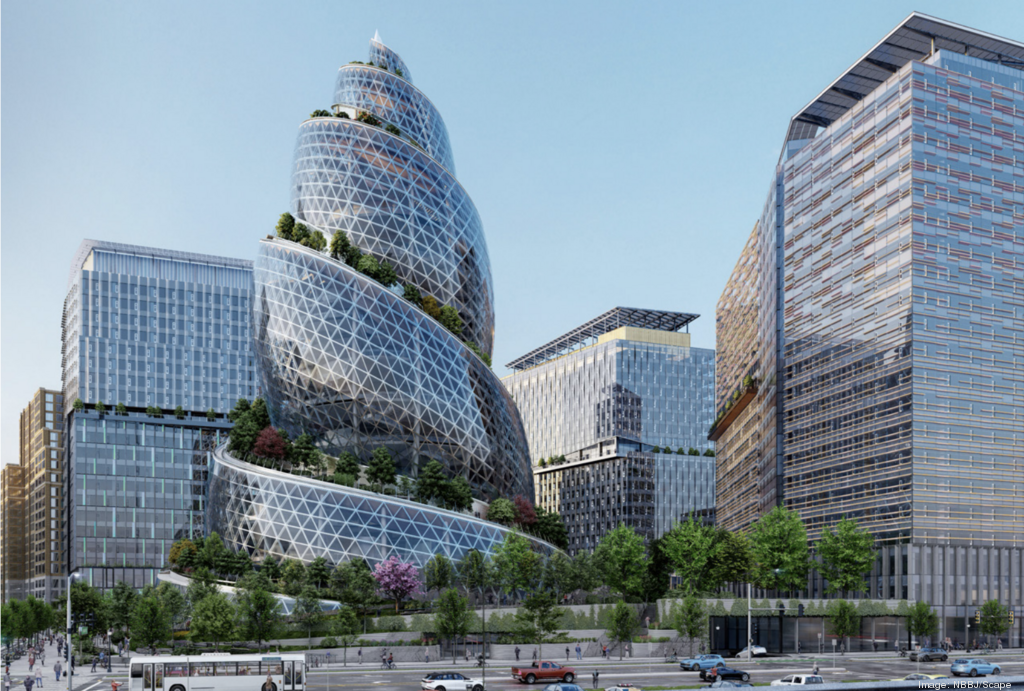 📸
NBBJ/SCAPE
Meanwhile, construction of Amazon's HQ2 PenPlace Helix  continues …
Construction of the Amazon HQ2 complex continues, evidenced by Arlingtonian Stephen Loynd who's been sharing visual progress of the building developments on his social media:
First Amazon … now Boeing!
Also … in case you missed it, now the aerospace giant is also moving its global headquarters to Arlington, Va., from Chicago!
How do you think the Boeing HQ move will impact housing in our county?!
Talk to me in the comments 🙏
Btw, if you're looking to buy or sell in Arlington, Virginia (or the surrounding neighborhoods near Amazon HQ2), please call me today!